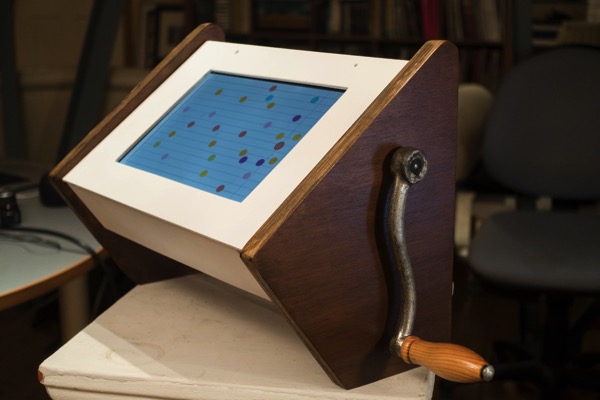 I don't tend to blog work much over here – that's kept on my professional site – but this is a good one:
I'm pleased to announce Richard Birkin and I have been selected as part of the mv.works 2015-2016 cohort. We've received funding to work until April 2016 on a new iteration of Twinklr – our physical/digital music box.
More at my site. Suffice to say: this is tickling lots of my interests (which you might have seen hinted at in the past year of links) – hardware; building tools for creation, building instruments for performance, improvisation, and composition; the interface of technology, music and sound. Quite excited.